Corporate content solutions
⠀
Get to know some of the sectors that Netwire Global assists.
Consumer behavior and new technologies continue to modernize, so creating and managing content designed to attract consumers and keep them engaged within these developing technologies is crucial. Achieving this goal in the global market requires effective communication in different languages. With point-of-sale conversions specific to the retail sector, translations play an essential role.
Ensuring the localization of all communications using technical terminologies accurately is critical to success.

This process relies on the right technology, specialized native translators to map content and specific terms, as well as project managers able to develop workflows that enable consistency and assertiveness of the translated content.
Supporting translations in the legal field almost always involves several specialized departments. Supporting translations in the legal field almost always involves several specialized departments. Data is fundamental and valuable in all legal areas: forensics, eDiscovery, privacy, compliance, patents and more. The use of secure and flexible technology for handling audio, video and documents is the basis for hybrid workflows (technology and human resources) and for delivering quality within demanding schedules and budgets.
Medical Device Regulation (MDR 2017-745)
Among the different demands and regulations for content translation related to medical devices, the Medical Device Regulation (MDR 2017-745) is a new set of regulations guiding the production and distribution of medical devices in Europe. Compliance with this regulation is critical for companies to operate and sell their products in the region, stipulating that end users must be able to access information about medical devices in their local language.
Content ranging from graphic user interface translation, technical documentation for software and hardware, specialized training, FAQ and others. Regardless of the content, specialization and use of specific technical terminology is key to explaining concepts and engaging users with your product. Consistent terminology is essential if your updated versions are to be recognized by your audience. Translation requires strategy and technology combined with specialized resources to ensure practical results for global business objectives.
The agribusiness industry is very prominent in the global market, responsible for increasingly complex technologies that increase productivity in the field with equipment requiring more detailed translations. Software running on such equipment and all product specifications need to be emphasized, with their competitive distinctions, and this all needs to be presented well in training form, whether for resellers, operators or the maintenance team. Again, expertise, technical terminology and understanding the channel and audience for the content are key to a good translation and localization strategy.
An important Netwire Global partner is known worldwide for its IT products. Its demands involve presentations, ads, infographics and spreadsheets that thus require a merging of two areas: the terminological assertiveness and objectivity of the IT market in consonance with the fluidity and contextualization required for Marketing materials. Such specificity demands a team aligned with these objectives and needs, as well as constant updating of references and instructions to ensure delivery according to expectations.
Such specificity demands a team aligned with these objectives and needs, as well as constant updating of references and instructions to ensure delivery according to expectations.
Also, due to the recurrence of demands and to facilitate processes for the client, we work according to our partner's preference of sending us a single purchase order to be applied as demands are sent. To give the client full autonomy to keep track of the prices of each order, the balance already spent and still remaining on each purchase order, as well as the progress of each project still underway, we provide real-time access to our cloud-based Enterprise Gateway, Language Center, where all of this information can be viewed in customized reports according to needs and customized dashboards can be created to offer an overview of everything that is happening.
Marketing content translations for a digital and global company
Partnering with a globally known company is challenging because there is already an established identity in the digital environment that needs to be considered, understood and replicated at the same level in our multilingual service deliveries, which include translation and proofreading of press releases and descriptive publications.
The main focus is to be assertive with fluidity, terminology and communication style, keeping in mind how the message will be received by the target audience that is loyal to and familiar with the brand.
This also requires effective management of a terminology and stylistic reference base, with standardized terms and instructions that are mapped and validated through a well-structured alignment process between the client and the Netwire Global team.
Technology and Innovation
A U.S. company focused on innovation and technology was looking for a close partnership through which it could rely on its service provider as an extension of its own team, providing ongoing support in an optimized and assertive translation process.
Its projects are focused on software localization for specific devices and technical documentation for these devices. In addition, because they operate in different countries, the demands are multilingual, involving 8 to 24 languages for each request, leading to a need to create a careful, robust process to ensure consistency of approaches and linguistic decisions between different languages and teams.
Moreover, we needed to understand all the solutions offered by the company, for meticulous grouping and definition of references and instructions for each product line, ensuring precise and appropriate terminology use, as well as other specifics for each area or demand, such as character limitations for specific software.
Netwire Global worked in an advisory manner from the outset, aligning and interacting with the requesting team and developing not only a robust process, but a trusted and ongoing partnership.
The specialized Language Center modules, Q.Solver and Language Assets, are key tools for providing real-time access to everyone involved, as well as allowing for organized information management.
Data Migration – MadCap Flare
A U.S. multinational agribusiness company, a client that shares a solid relationship with Netwire Global, contacted us one day to inform us specifically about a phase they undergoing: migrating data from their now former CMS to MadCap Flare (a process that required many steps and time from their internal team, which was already overloaded with many demands. Initially, our client's aim was simply to confirm whether we could continue with our translation process in this new format). We went further and strove to understand how this process was being conducted, by whom and for what purpose.
Based on this understanding, we created a customized process for our partner, resulting in:
Categorization of folders and documents;
Marking/identification conventions for proper data migration management;
File import/export process;
Strategic memory management considering different specifics per language, department and product family;
Creation of customized reports for tracking progress, standardizing nomenclature and sharing results.
This was all to provide the necessary support according to mapping without demanding additional time, cost and effort from the client's in-house team.
Agribusiness and Articulate
Maintaining a partnership for more than 10 years lets us witness a path of continuous growth together, which fills us with pride.
Over the years, our client's needs and goals have taken on new dimensions beyond the specific scenario of translating documents for the automotive part of equipment, which moved us toward new processes and service packages to handle all this expansion:
Support with translation and articulation of WBT (Web-based training) courses through Articulate, to expand the training scope for dealers and partners – including specific quiz models as designed by the training team;
Support with audiovisual demands, including subtitling and voiceover in various languages, with standardized narrative and pronunciation of product models, proper names, specific terms and foreignisms;
Support with sign language interpreting (live and virtual) demands for internal trainings, in addition to inserting subtitles and sign language videos to meet the company's expanding culture of inclusion and diversity.
Streamlined corporate communications
By understanding the client's urgency to release internal memos by the Communications and/or HR department, we defined ways to enable a more fluid process, in which the time between the initial demand from the requester and final delivery by Netwire Global could be shortened to a maximum of 24 hours. This was made possible by:
Standardizing the price list in order to eliminate the estimate step and ensure that the operating team could proceed with the demand directly, considering already pre-defined and approved prices;
Creating a cost report to control requested projects and their respective prices, allowing for real-time tracking of orders and expenses;
Fluid communication, with minimal project manager response time to ensure quick alignment and confirmation with the requester;
Standardizing instructions and references in order to ensure proper team alignment with minimal client involvement for subsequent confirmations and implementations, avoiding rework and delays.
In addition, we also assist the client with high visibility demands involving corporate videos, which need to undergo a process of transcription, translation, subtitling (with fonts and nomenclatures already standardized) or voiceover (with the selection of voices that meet expected subjective factors, such as tone and emotion).
Positioning change with the creation of a linguistic identity
We entered a partnership with a leading company in its category that is well respected in Brazil, right in the midst of the pandemic. They were looking to adapt their website, campaigns and product catalogs to reach a new target audience that, with the pandemic, had undergone a very significant change. The advertising and commercial reach was no longer aimed solely at an audience that had been loyal for years, now including new age groups and financial brackets that started identifying new interests and possibilities through the brand.
The advertising and commercial reach was no longer aimed solely at an audience that had been loyal for years, now including new age groups and financial brackets that started identifying new interests and possibilities through the brand.
Alignment and full understanding of this new concept and new goals was crucial for us to assemble a team, create instructions and populate terminology and stylistic references in line with the new strategies.
As a company with many plants spread all over the country, and with the product line managed by different teams, we also played an important role in centralizing the information received from each party. We gathered the divergences between reported terminological and structural preferences and thus, together with the head of Marketing, proposed an information consolidation so that a single linguistic identity could be adopted across the entire corporation and recognized in unison by consumers.
Along with well-structured processes, which were fundamental to make this possible, we also needed all of the technology brought by Language Center, an Enterprise Language Gateway in the cloud.
We have maintained a strong partnership with a global media and information company since 2013. Most of their demands are related to translating and updating content for a global software solution focused on managing transactions and foreign trade, which requires robust tracking of all terminology used and all language preferences to create and consolidate a procedural standard and product identity. To this end, we use a reference base involving glossary, translation memory and style guide, which is continuously added to and validated.
Additionally, we receive demands from other departments (HR, Communication, IT, etc.) at this same company, requiring an understanding of each purpose and specificity in order to elaborate and maintain different guidelines and references, such as the translation memory, which is created and updated specifically for each department and even for each format, ensuring that memory use is properly considered within an intended and desired context.
We make sure that translations already defined and completed for a software program, for example, are not inadvertently replicated in an instruction manual, as the former requires objectivity and character limit validation. The second, on the other hand, prioritizes full understanding, with distinctive detailing and contextualization.
Translation with SEO techniques
We entered an important partnership with a U.S. technology company focused on data network security. It was expanding its operations in other countries and therefore needed assistance with multilingual projects.
The key point for this partnership is web translations, because the original content on this client's site needs to be localized considering SEO specifications and techniques. We needed to create a distinctive process for this: upon receiving each page of the website in its original language, Netwire Global analyzes the content in detail to validate if it really was developed according to essential SEO strategies. Once this is ascertained, the specific translation process begins, using appropriate market tools to validate the assertiveness of keywords according to trends and reports from each region.
Once this is ascertained, the specific translation process begins, using appropriate market tools to validate the assertiveness of keywords according to trends and reports from each region.
The target audience;
The criteria and metrics established for quality assessment;
Key market and brand terminologies.
Enabling validation by the client's staff in different countries at the end of the process was another challenge. How to keep everyone aligned regarding project decisions? How to guarantee that these professionals will stick to established terminologies and translations? The solution was to use a set of web-based tools and structured processes.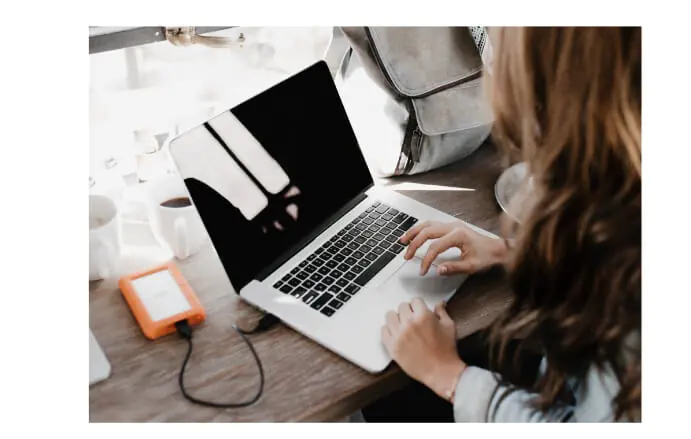 Gobal Translation Services
of know-how in the translation market
We offer complete translation solutions for companies that want to overcome communication barriers and connect with the world.
Translation and localization, machine translation, desktop publishing and interpretation services, among others.
Explore our solutions for audiovisual projects involving varied market tools for e-learning, voice-over, subtitling and others.
At Netwire Global, you also have a wide range of solutions for multilingual projects: translation with SEO techniques, transcription, LSO, SME, management of translation memories, glossaries and linguistic style guides.
Corporate and legal documents
Netwire Global is a specialized translation agency that works with any of the world's languages. Those processed most by our team are: Those processed most by our team are:
Break down barriers and connect with the world.
Get in touch and share your challenges with us. If you're still not sure which is the best solution for your business, don't worry! Talk to us and we will help you.